Good Night Messages For Husband: Wishing your husband goodnight is important. It's a simple etiquette but it can help you strengthen the bond of love between you two. Often you may not find the suitable words to wish him a good night!
That is why we have prepared this compilation of good night messages only for your husband. We hope this will help you to wish your sweetheart a hearty goodnight.
Good Night Messages for Husband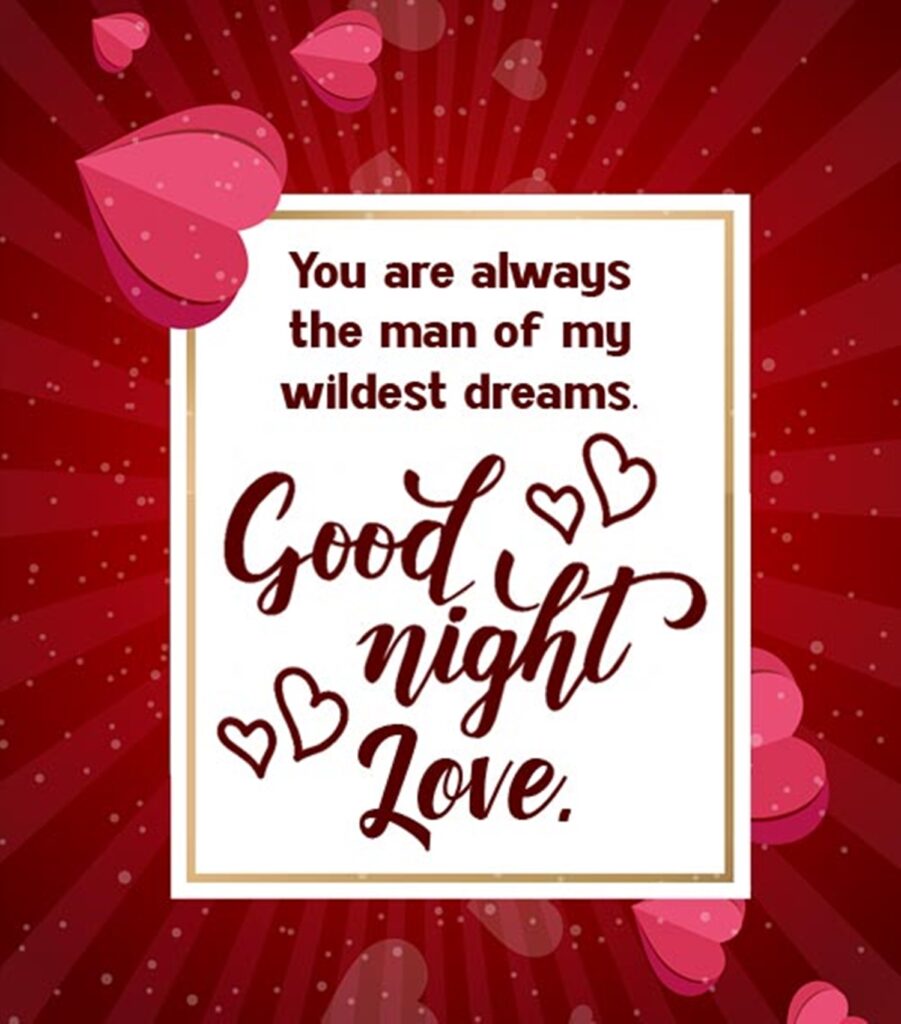 I wish you a beautiful dreamy night. Good night my love.
Good night my love. Sending warm hugs and sweet kisses to you.
Having you as my husband makes me feel like the luckiest girl ever. Have a sound sleep, hubby.
Not to be cheesy tonight, but my favorite letter of the alphabet is nothing else but U! Goodnight darling.
It's such a blessing to go to sleep seeing your handsome face and waking up to it too. Good night, hubby.
I cannot pass a single night without you holding me in your arms. Thanks for making me feel important all the time. Goodnight my soul mate.
When you are away from me, it feels like my life is incomplete. But I wait for the night when you'll be right beside me. Goodnight hubby.
Good night sweetheart. I am forever thankful to God for giving me a boyfriend as handsome as you. I love you so much. Kisses.
Missing you here in my arms. Sending you hugs, kisses, coddles, and squishes. Hold tight to your pillow and sleep well, my love.
May the most peaceful sleep in the world be yours. Don't see any other girl in your dreams other than me: Jokes aside, good night love.
When I say GOOD night, I actually want you to be a GOOD boy at night. So don't think about any girl except me. Good night handsome.
Whether you have a good time or bad, I will always be there to kiss and cuddle you when it's night. Good night my love.
No matter how hard you try, your dreams can never be sweeter than mine because I dream about YOU. Good night my sweetheart.
You look so innocent when you sleep. Every time I see you sleeping, I fall in love with you. Good night handsome. Wish you a tight sleep!
I have no other desire in life because I already have you. You are all my sweetest dreams in life that came true. Good night darling!
Know that I'm here and I will always be with you. Hand in hand and soul to soul. Close your eyes and drift off to sleep with a great, big smile. I am here, my love.
I'm thinking of you right now because it's a very dark and cold night. I wish you were here to hug me and make me feel safe tonight. Good night my love!
I wish I could gently wrap you in my arms. You are the dream to my nightmare, the moon to my sky. May you have a peaceful night, love. See you in my dreams!
Romantic Good Night Messages for Husband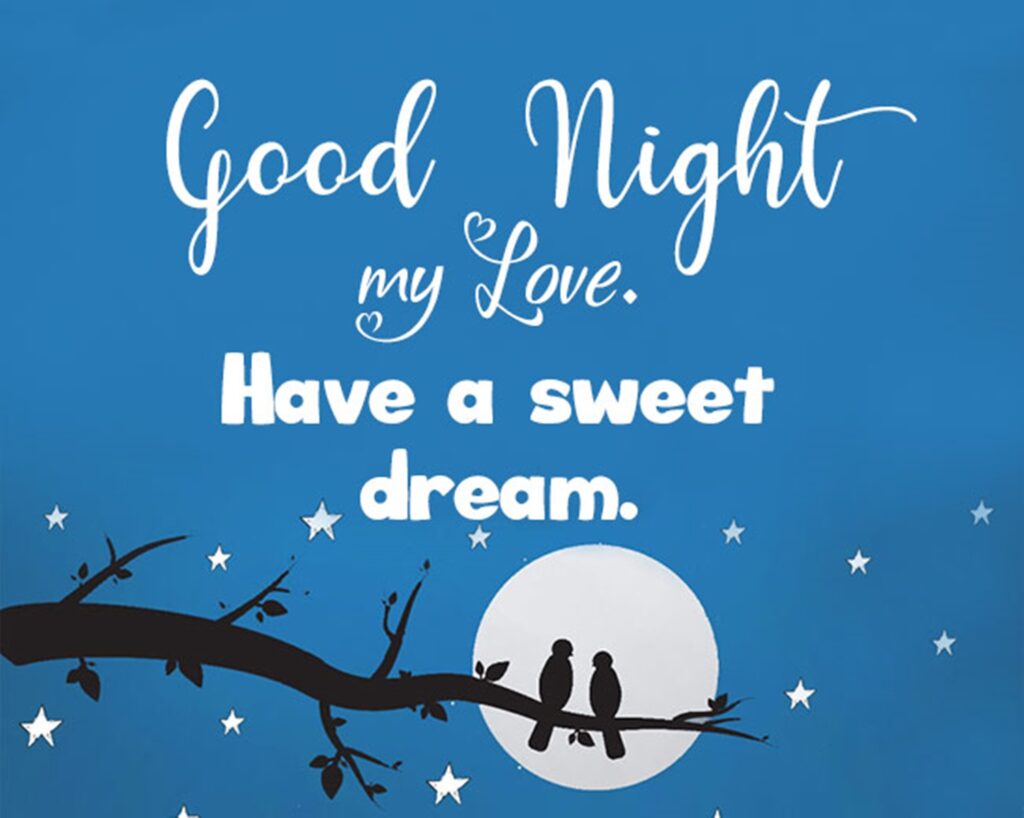 I am missing you and me together. I can't wait till morning to be in your arms. Sleep well, my love. Good night.
Nights are dark, but my dreams are always bright because you shine in them like a star. Goodnight.
I am not scared of any monsters crawling at night because I know I'm safe in your arms. Goodnight love.
I'm trying to fall asleep, counting every star. But all of them seem dull because you are the brightest one in my life. Good night!
Good night, darling. I can't sleep at night unless I imagine myself in your arms; you and your arms are my safe haven, my home.
I can't get you off my mind. You're always there interrupting my lonely time. I am dying to be in your arms. Good night, love.
I know what you are the one because when we are apart I feel incomplete. I never want to be without you. Good night.
I know you had a tiring day. But still, I want you to know that your wife is missing you and she wants you to be in her dreams.
The cutest things in this world are your sleepy eyes. I wish I could be there to sing lullabies and make you fall asleep in my lap. Good night love.
Have I told you I love hearing your voice when you laugh? Well, there it is. I am glad to be your wife, so I get to listen to you laugh for the rest of my life. Have a peaceful night, love.
You are my pride and joy, my love. Your dedication and determination for your ambitions and dreams inspire me very much. Good night.
I didn't just find the love of my life when I met you; I also found my best friend. I love you so much. Good night.
Good night, my love. I hope you sleep well while I lay here awake and wondering how I am so lucky to be able to love and be loved back by someone as beautiful as you.
Do you know what is the best thing about spending the nights with you? When I wake up in the morning and have a look at you, I find you already staring at me. Goodnight honey.
Good Night Message for Husband In Far Away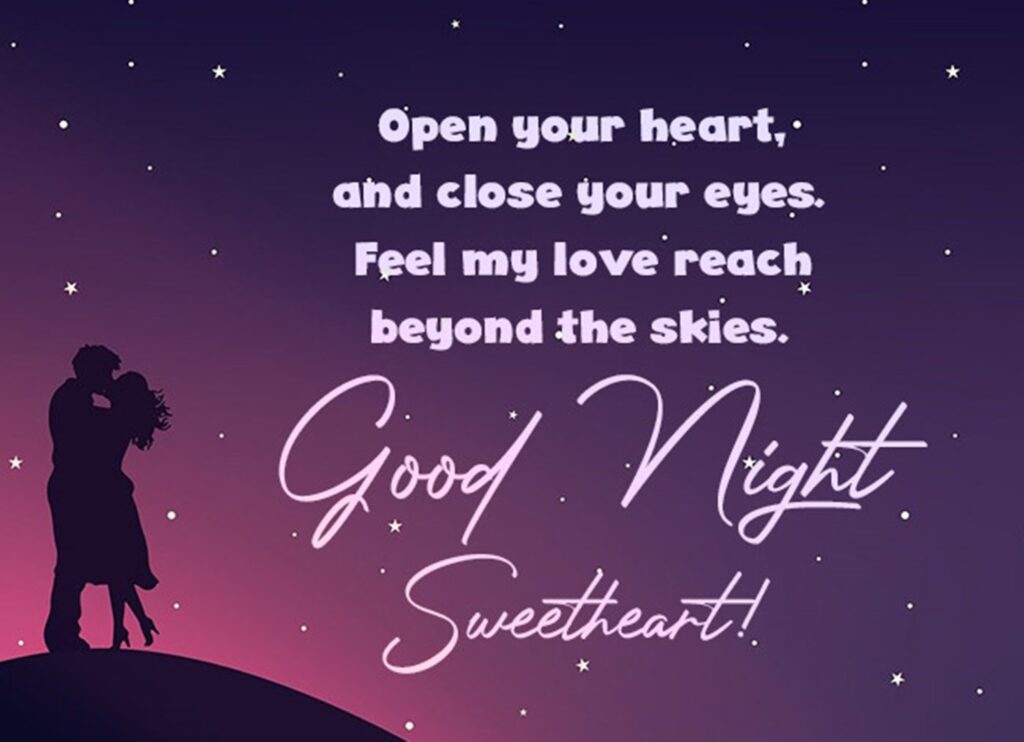 Good night, my love. Please take care of yourself, until you come back and I can do it for you.
I can't have you beside me right now, but our souls are together, holding each other tight. Good night, babe.
I wish I could give you good night kisses and hold you tight. We'll make up for all of these someday.
I'm counting days to spend nights in your arms again. Till then, know that I love you and have a good night.
I miss your voice, your smile, your hugs, and everything about you. For now, you take my love and sleep well.
Even a moment without you feels like eternity. The days go by somehow, but these long nights are intolerable. I miss you, honey.
Here I am, staring at the night sky and hoping you were with me. I hope you have a peaceful night, love.
Good night to my man so far. I was hoping you could come here and hold me in your strong arms. I am feeling so lonely right now. I wish you could be here to cheer me up. Please come back soon.
I want to tell you that you are my last thought before I fall asleep. Your absence is killing me. I never want to be without you, nor a single moment. I know you are out there chasing your dreams, but I cannot help missing you badly. Good Night.
Good night. Every night before I go to sleep, I say to myself, "I love you, [name]," because if I die in my sleep, I want these to be the last words I say. It is the absolute truth of my life. I love you. I love you so much, [name].
You are my sun that lights up my world. Without you here, my days are dark and cold. Each day spent without you feels like years. I hope we'll soon be together. Good night and take care, my love.
Your presence has completely changed my life; you inspire me every day to be a better person, the kind of person you would be proud to have by your side. You help me to be the best version of myself. Good night.
Funny Goodnight Messages for Husband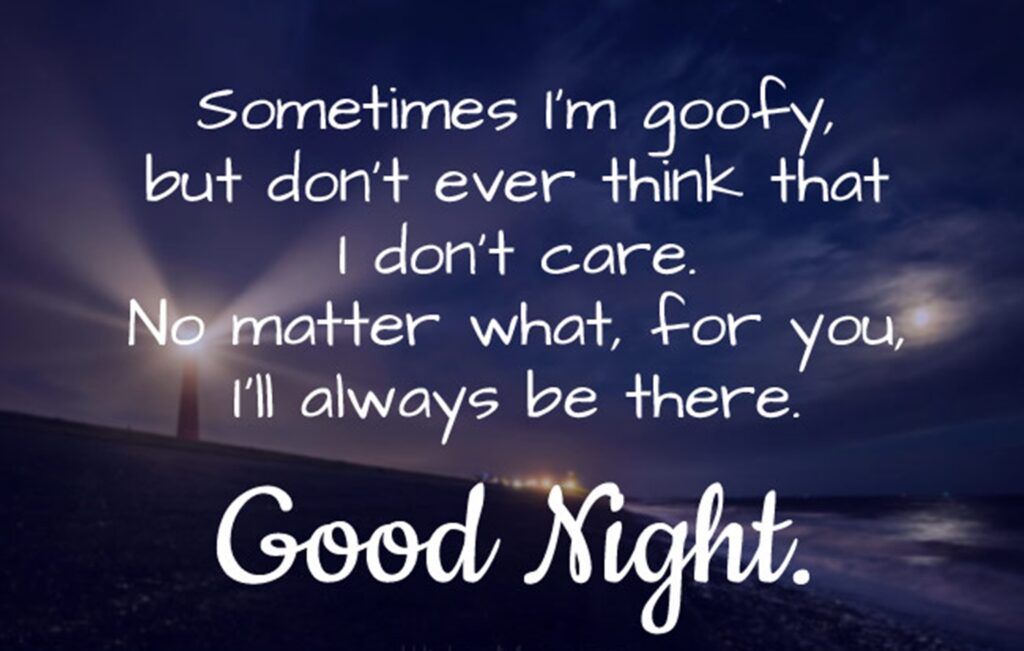 Honey! The night is for taking a rest, not for sending a text. Goodnight, I am right beside you.
People are scared of the monsters under their beds, and I sleep with one beside me. Such brave I am!
Good night to you, my favorite pillow. Let me sabotage your sleep today and every day.
The sun is red, the sky is blue, I cannot stay happy, without disturbing you. Goodnight my husband.
You can finally relax, when I'm asleep. But till then, you just have put up with my childish nuisances!
We are still so in love with each other that we don't want to say goodnight. Why are we so awkward?
I love feeling your presence beside me all night long, but please keep your hundred-pound legs off of me.
My heart melts seeing how innocent you look while sleeping. I wish it would stay the same when you're awake!
Good night, sleep tight, babe. But not so tight that your snoring wakes up the entire neighborhood!
You are not going to have your favorite dish every night. So, stop complaining and let me sleep. Goodnight!