Luxury properties are homes that are usually larger in size, have more upscale amenities, and are located in prestigious areas. These homes require a considerable investment and are often considered a status symbol. However, owning a luxury property also comes with its own set of unique challenges, including the need for specialized home insurance coverage.
In this article, we will explore the importance of home insurance for luxury properties. We will define luxury properties, discuss why they require specialized insurance coverage, and outline the key benefits of having the right insurance policy in place. Our aim is to provide homeowners of luxury properties with the information they need to protect their valuable assets and enjoy peace of mind.
Types of Home Insurance Policies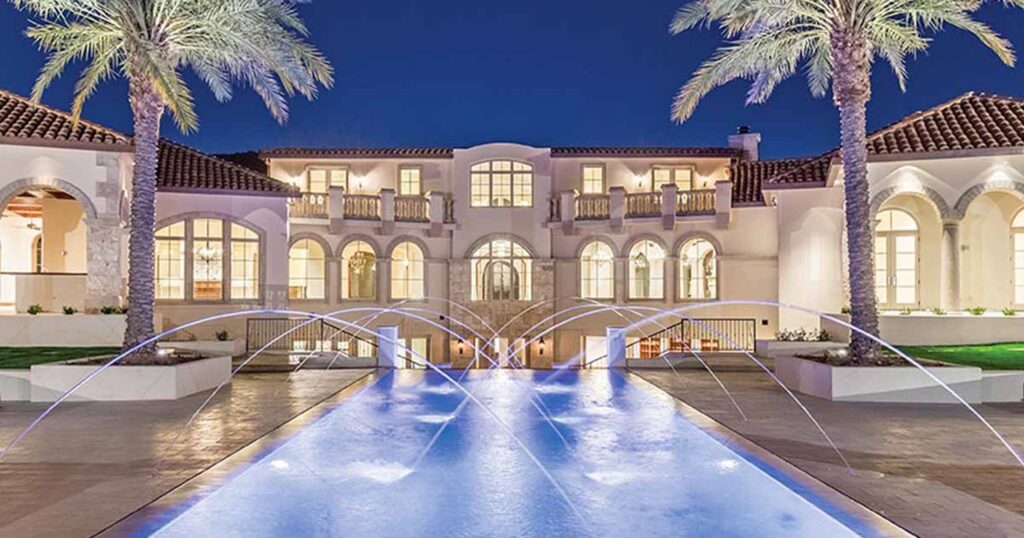 When it comes to insuring a luxury property, there are several types of home insurance policies to consider. The two main types of policies are named-perils and all-risk.
Named-Perils Policies: Named-perils policies provide coverage for specific risks that are explicitly listed in the policy. For example, if the policy includes coverage for fire damage, then the insurance company will only pay out in the event of a fire. Named-perils policies tend to be less expensive than all-risk policies because they offer more limited coverage.
All-Risk Policies: All-risk policies, also known as comprehensive policies, offer coverage for any damage or loss that is not specifically excluded in the policy. These policies tend to be more expensive than named-perils policies because they offer broader coverage.
It's important to note that some insurance companies may offer specialized policies for luxury properties, such as policies that provide coverage for high-end finishes or expensive artwork. It's always a good idea to discuss your specific needs with an insurance agent to ensure that you have adequate coverage for your luxury property.
Coverage options for luxury properties:
Luxury properties often require higher coverage limits than standard homes due to their higher property value and unique features. Some coverage options that may be included in a high-value homeowners insurance policy for luxury properties include:
Guaranteed replacement cost coverage: This type of coverage ensures that the insurance company will pay to rebuild the home to its original condition, regardless of the cost.
Extended replacement cost coverage: This coverage provides a set percentage above the policy limit to rebuild the home, in case the cost of rebuilding exceeds the policy limit.
Additional living expenses coverage: This coverage pays for living expenses if the home is uninhabitable due to a covered event, such as a fire or flood.
Liability coverage: This coverage protects the homeowner in case someone is injured on their property.
Specialty coverage: Luxury properties often require additional coverage for unique features, such as pools, spas, and outdoor kitchens, or for expensive collections, such as fine art or wine.
Factors affecting the cost of home insurance for luxury properties:
The cost of home insurance for luxury properties varies depending on a number of factors, including the property's location, age, size, and features. Other factors that may affect the cost of insurance include the homeowner's credit history, claims history, and the amount of coverage needed. Luxury properties located in areas prone to natural disasters, such as hurricanes or earthquakes, may also require additional coverage, which can increase the cost of insurance. Additionally, the value of any collections or high-end items kept in the home may impact the cost of insurance, as the insurance company will need to factor in the cost of replacing or repairing these items in the event of a loss.
Benefits of Home Insurance for Luxury Properties
Luxury properties are significant investments that require adequate protection against potential risks. One way to secure this protection is through a comprehensive home insurance policy. Here are some of the benefits of home insurance for luxury properties:
A. Financial protection against damages and losses: Luxury homes are often expensive to repair or replace in the event of unexpected events such as fire, theft, or natural disasters. Home insurance provides financial coverage for such damages and losses, ensuring that homeowners do not have to bear the full cost of repairs or replacement.
B. Liability coverage for homeowners: Luxury homes often have high-end features and amenities that can pose risks to visitors or guests. Home insurance provides liability coverage that protects homeowners in case of lawsuits or claims resulting from injuries or damages that occur on their property. This coverage can include legal fees and settlements, providing homeowners with financial protection and peace of mind.
C. Peace of mind for homeowners: A comprehensive home insurance policy provides homeowners with peace of mind knowing that their property is adequately protected against potential risks. In the event of unexpected events, such as fire or theft, homeowners can rest assured that they have financial protection to repair or replace their property. This peace of mind can be especially important for owners of luxury properties, who may have invested significant amounts of time and money into their homes.
Overall, home insurance is a crucial investment for luxury property owners who want to protect their assets and secure financial protection in the event of unexpected events. By providing financial protection, liability coverage, and peace of mind, home insurance policies can help homeowners enjoy their properties with confidence and security.
Increased Coverage Limits Under a High-Value Home Insurance Policy
Here's how high-value home insurance policies are typically different from standard policies.
Better Dwelling Coverage
Homeowners insurance policies pay for damage to your house (dwelling coverage) and possessions (contents coverage). With a standard policy, your dwelling is insured for a specific amount, which is listed on your policy's declaration page.
High-value home policies will often go above and beyond a standard policy by offering extended replacement cost coverage for your dwelling and other structures. This feature gives you reimbursement for house repairs that are above the amount listed on the policy. This can be important if local material and building costs rise after a disaster such as a tornado.
There may also be a "cash out" option in a high-value home insurance policy. If your home has been destroyed, this lets you take the insurance check and build elsewhere.
Better Contents Coverage
Getting enough insurance for possessions is often of special concern to owners of luxury homes, which are filled with expensive personal items.
For example, a Kingstone Insurance high-value home policy in New York will provide better coverage for possessions with:
Higher levels of contents coverage
Blanket jewelry coverage up to $150,000 (limit of $10,000 per item)
$25,000 in coverage for the breakage of antiques, fine art and collectibles
Here are other ways high-value home policies up the ante in contents coverage.
"All risks" coverage for contents: A standard home insurance policy covers your dwelling for all risks (meaning anything not specifically excluded, such as earthquakes) but your contents have protection from 16 "named perils" such as fire and lightning. A high-value home policy, on the other hand, will insure contents for all risks.
Replacement cost: You can generally choose to insure your possessions under "actual cash value" or "replacement cost" coverage with a standard policy. Replacement cost coverage is better because it reimburses you for new items to replace the damaged ones—such as a new bedroom furniture set. Actual cash value would give you only the depreciated value of the furniture, which leaves you short when you want to buy new items.
High-value home insurance policies generally include replacement cost automatically. They also typically provide higher coverage limits for valuable items such as jewelry.
Pairs and sets: Having damage to one item in a pair or set can cause a problem when there's no exact replacement available. High-value homeowners insurance typically pays to replace the entire pair or set.
Better Liability Coverage
Generous liability coverage is important to anyone with significant assets because you have a lot to potentially lose in a lawsuit. You can also be an attractive target for lawsuits.
High-value home insurance policies provide liability coverage, just like a standard policy, and you can choose a coverage limit. But they may also provide for your legal defense costs outside of the liability limit. That leaves more coverage to actually pay for legal judgments and settlements.
Liability insurance under these policies can also provide personal injury coverage (for libel, slander and defamation) which otherwise is typically only available through an umbrella insurance policy.
Speaking of umbrella insurance, you can access high amounts of excess liability coverage with a high value homeowners insurance policy, such as $50 million (Chubb) or $100 million (AIG).
Additional Increased Coverage
You can also expect a high-value home insurance policy to go beyond a standard policy by providing:
Automatic coverage for sewer backup
Increased coverage limits for replacing shrubs and trees
$1,000 for removing each fallen tree as opposed to the standard $500
Better medical payments limits, such as $10,000 rather than the standard $1,000. Medical payments coverage pays for others' injuries no matter who was at fault, such as a visitor who falls on your front steps
Credit card, forgery and counterfeit money coverage of $10,000 as opposed to the $500 limit in a standard home insurance policy
Flood insurance. Standard homeowners insurance policies don't include flood insurance. Homeowners can buy a policy through the National Flood Insurance Program (NFIP). Since NFIP policies don't offer nearly enough coverage for a luxury property, flood insurance may be provided by a high-value homeowners policy.
Vacation and second homes. You may be able to customize a high-value home insurance policy to include other properties such as vacation homes.
Kidnap ransom and extortion: You can find personal kidnap ransom and extortion coverage from AIG and Chubb. With Chubb, for example, this includes coverage for ransom money, a reward for information leading to the arrest and conviction of the perpetrator, and the services of a crisis management firm to handle negotiations and delivering ransom funds. Chubb will cover $100,000 for kidnap expenses and $25,000 for a reward.
Deductible waivers. Some high-value home insurance policies offer a deductible waiver for large losses. You won't have to pay a deductible on a claim if the damage exceeds a certain amount, such as $50,000.
Complimentary home appraisal. You'll generally need an appraisal in order to buy a high-value home policy. The insurance company may pay the cost or split it with you.
Risk management services. Your insurer may offer consultations and services that can reduce your loss if disaster strikes. For example, Chubb's wildfire defense service, for homeowners in wildfire-prone areas, can offer an on-site assessment of wildfire risk and send professional firefighters to the home to take preventative actions and keep you updated on the status of your property.
Finding the Best Home Insurance for Luxury Properties
Factors to Consider When Shopping for Home Insurance for Luxury Properties
Finding the best home insurance for luxury properties requires careful consideration of various factors to ensure that you are getting the coverage you need. Here are some key factors to consider:
Coverage Limits: Luxury properties are typically more expensive to rebuild and replace than standard homes, so it's important to make sure your insurance policy covers the full value of your property and its contents.
Special Features: Luxury homes often come with unique features like swimming pools, home theaters, or wine cellars, which may require additional coverage. Be sure to discuss these features with your insurance provider and understand the limits of your coverage.
Liability Coverage: Liability coverage is important for luxury homeowners, as they may be more likely to entertain guests or employ domestic staff. Make sure your policy includes sufficient liability coverage to protect you from potential lawsuits.
Deductibles: Consider the deductible amount you are comfortable with, as this can impact your insurance premiums.
Reputation of Insurance Provider: Do your research and choose a reputable insurance provider with a track record of providing excellent coverage and customer service.
Comparison of Different Insurance Providers and Their Policies
To find the best home insurance for luxury properties, it's important to compare policies from different insurance providers. Consider factors like coverage limits, deductibles, and reputation of the provider. Also, look for any special features or endorsements that may be available to you.
Some insurance providers specialize in high-end homes and offer policies specifically designed for luxury properties. Others may offer add-ons to their standard policies to provide additional coverage for unique features or higher coverage limits.
Tips for Saving Money on Home Insurance for Luxury Properties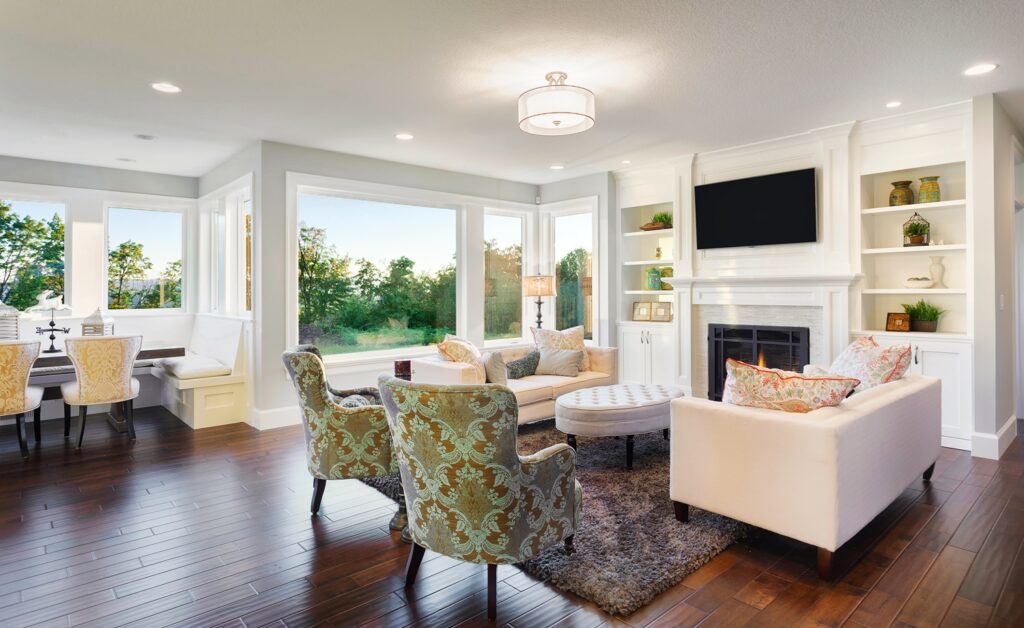 While luxury homes generally require higher coverage limits and more extensive policies, there are still ways to save money on your home insurance premiums. Here are some tips:
Bundle Policies: Consider bundling your home insurance policy with other policies, like auto insurance, to save money on premiums.
Increase Deductibles: Increasing your deductible can lower your insurance premiums, but be sure you are comfortable with the amount you choose.
Security Measures: Installing security features like burglar alarms, smoke detectors, and surveillance cameras can lower your insurance premiums.
Shop Around: Get quotes from multiple insurance providers and compare policies to find the best coverage at the most affordable price.
By considering these factors and following these tips, you can find the best home insurance for your luxury property and save money on your premiums.
Conclusion:
Home insurance is an essential requirement for protecting luxury properties from unforeseen damages and losses. Given the substantial investment involved in owning a luxury property, it is imperative to secure it with an insurance policy that adequately covers the risks associated with the property.
In summary, the importance of home insurance for luxury properties cannot be overstated. It provides a safety net that safeguards your investment against natural disasters, theft, fire, and other risks that could cause significant financial losses.
As a final thought, we recommend that you thoroughly research the available home insurance policies and providers to ensure that you select the one that best fits your needs. Be sure to carefully review the policy terms, coverage limits, and exclusions to ensure that you have comprehensive protection for your luxury property. With the right home insurance policy in place, you can rest assured that your investment is well-protected and that you can enjoy your luxury property with peace of mind.