Life insurance is a great way for you to take care of your loved ones after you pass away. However, there are reasons why a person might want to take advantage of their policy while they're still alive. One of those options is selling your policy for cash. Experts say that you could end up getting anywhere from 20 to 25 percent of your policy's benefit in a sale.¹ Search online to find out which institutions are interested in buying your life insurance policy.
Of course, selling your policy isn't as easy as making a post on eBay. Just start an online search to learn more about the process and how to qualify.
What Selling Your Life Insurance Policy Means
When you have a life insurance policy, your beneficiaries receive a death benefit after you die. This changes when you decide to sell your policy. Instead of your beneficiaries receiving anything, a third-party that buys your policy receives it instead.
Third-party brokers or settlement companies will give you cash in exchange for your life insurance policy. This transaction is also known as a life settlement. The buyer essentially pays your premiums and receives the death benefit when you die. This means your existing policy is no longer active.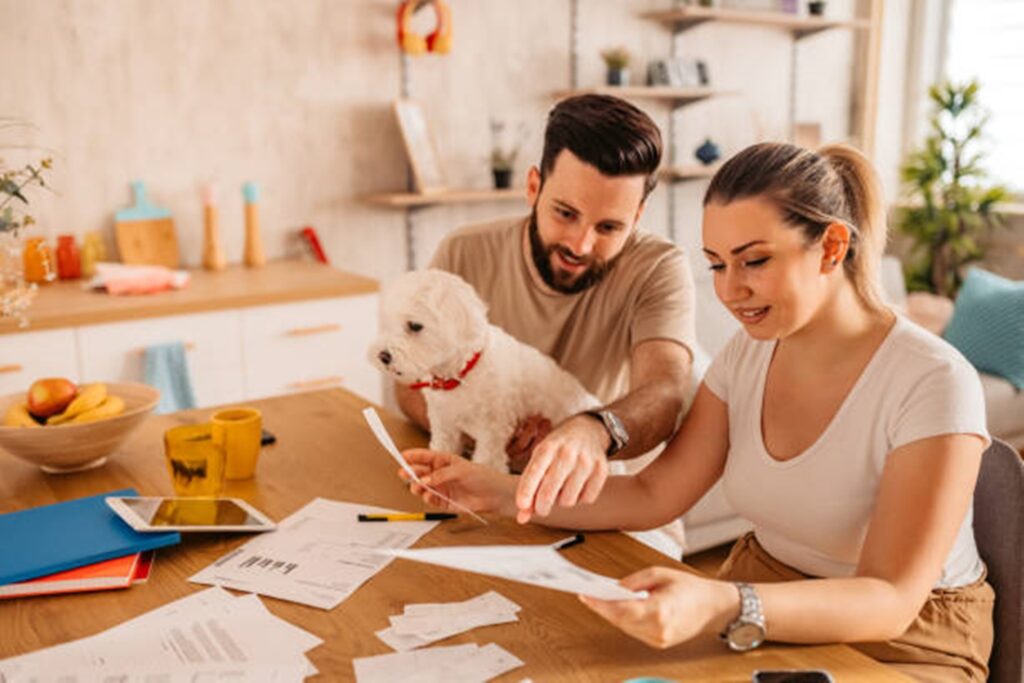 Most people that sell their life insurance policy are 65 years of age or older. The older you are, the more money you could get from a sale. While it might seem strange to sell your policy after investing money into it, The Balance lists there some reasons why it makes sense for some people to do:²
If your policy doesn't provide access to the death benefit early and you're critically or chronically ill.
You need long-term care.
You need money for retirement.
You cannot afford to pay for your life insurance policy anymore.
You no longer need life insurance.
It might also make sense if there are no dependents that rely on your income. Selling also gives you the option of getting something out of your policy if it's no longer something you need or if you risk losing the policy altogether due to lack of immediate funds.
Pros and Cons of Selling Your Life Insurance Policy
In order to determine if you should sell your policy, it's important to weigh the pros and cons:
Pros
Receive a large cash sum which can be used however you'd like
Recoup money you've put in as opposed to letting it lapse and getting nothing
Get more money than you'd receive by surrendering your policy to the insurance company
No more responsibility for paying insurance premiums
Cons
Your beneficiaries won't receive a death benefit
Depending on the details of your life settlement, you may have to pay taxes
Brokers and life settlement companies will charge fees and commissions for their work
Accepting a life settlement may make you ineligible for Medicaid or other types of financial assistance
5 Tips for selling your life insurance policy
Selling your life insurance policy isn't easy. In fact, it can be difficult to find an investor that is willing to give you an acceptable offer. However, there are ways that you can maximize your payout. Here are five tips to keep in mind:
1. Get to know the process
Selling your life insurance policy is somewhat complicated, so before you get knee-deep in the process, it helps to have a solid understanding of how it works and what to expect. Make sure you know what type of policy you have, how much coverage you have and how much cash value is in the account. Also look into the rules and regulations for selling life insurance policies in your state.
2. Consider hiring an independent advisor
Find someone who is an expert in life insurance settlements and have them assess your policy's value. Independent advisors can offer appraisals of what your life insurance policy is worth. They can also tell you about features that may add value, recommend brokers and help fill in the gaps.
3. Find a reputable broker
When trying to find the right broker, a good process is to interview not one but several. Ask questions like: What can you do to improve the offers I get? What is your commission structure? Is it negotiable? Are you licensed in your state? Are you willing to give discounts if I pay for medical expenses? Pay close attention to the transaction costs, because they can easily eat up your profits. Some experts indicate brokers can charge as much as 30% to 50% of the gross policy price, or as little as 5% to 15%.
4. Get multiple offers
Be prepared for your offers to vary widely. "People think one or two bids are the end all and be all," says William Mountain, CEO of Institutional Life Settlement Advisors in Hollywood, Fla. "But this is a completely negotiated market. One offer gets doubled and tripled by another company." It's worth taking your time, and waiting for a good offer, keeping in mind the best offer might not be the first one.
5. Round up your paperwork
Your broker will provide potential buyers with a copy of your life insurance policy. However, buyers will also want to see your medical records in order to gauge the value of your policy. "We need a five-year medical history, including primary doctor and specialists," says Mountain. He adds that obtaining these records can cost a few hundred dollars and can be a very lengthy process.
How Much Can I Get From Selling My Life Insurance Policy?
Many people don't realize their life insurance policy is one of their largest assets, sometimes worth more than their home.
The amount of money you receive from a life settlement varies depending on several factors, but you may be able to get up to 60% of the death benefit value by selling it which is significantly greater than what you'd get from surrendering or lapsing it. To learn how much your policy is worth — contact us for a free estimate, use our life settlement calculator, or consider the following factors used in policy valuation:
1. Life Expectancy
Life expectancy is an estimate of how long the policyholder is expected to live, which is calculated by examining the age and health of the individual. In a life settlement the buyer will need to continue paying insurance premiums for as long as the policyholder lives, so a shorter life expectancy makes the policy more valuable because they expect to pay less in premiums over time.
2. Premium Costs
As noted, the buyer of a life insurance policy will need to continue paying premiums until the policyholder passes away. Thus, the cost of premiums is an important factor in policy valuation. Low premiums mean the policy is cheaper to maintain which results in a higher life settlement value. On the other hand, high premiums are more expensive and risky for the buyer which results in a lower offer.
3. Death Benefit Value
The death benefit is ultimately what the buyer is investing in when they purchase a policy, so a larger death benefit means a larger payout for them. Thus, larger policies typically result in higher offers. However, even a small policy could be worth a sizable sum depending on the other factors above.
Requirements For Selling Your Life Insurance Policy
Once you decide who you'll work with, you'll need to provide some basic information about your age, health, and insurance policy to see if you meet the eligibility requirements for a life settlement. This is typically done through an online or over-the-phone screener, more detailed information will be requested later to verify eligibility. The qualifying factors for a life settlement include:
1. Type of Policy
Not all life insurance policies can be sold. To qualify for a life settlement, you must have a whole, convertible term, variable, or universal life policy.
2. Value of the Policy
In most cases, the face value of your policy must be at least $50,000 to qualify for a life settlement.
3. Age of the Policy Owner
People who have reached the age 70 years or older are most likely to qualify for a life settlement. The older the person is, the more valuable the life settlement becomes.
4. Age of the Policy
To sell your life insurance, you must own the policy for a set number of years regulated by the states. Each state has their own waiting period which varies between 2-5 years before you can sell it.
If you meet the above qualifications, you likely qualify for a life settlement. However, even if you don't meet the qualifications above — you may qualify for a viatical settlement if you were recently diagnosed with a chronic or terminal illness.
If you need help determining your eligibility, contact us today to find out if you qualify and how much your policy is worth. We will guide you step-by-step through the process answering all of your questions and can give your a free estimate of the value of your policy if you are interested.
Learn How to Sell Your Life Insurance Online
Before selling your life insurance policy to a third-party, think carefully about the pros and cons. You will be taking away the death benefit from your beneficiaries after you die and could end up receiving only a fraction of what the death benefit is worth.
Find out more about how life settlements work by searching online. There might be other options to consider, such as borrowing from your policy or accelerated death benefits. Online resources and financial advisors can advise you on what the best course of action is.
How Does Selling Your Life Insurance Policy Work?
The process by which you can sell your life insurance policy is known as a life settlement (or viatical settlement under specific circumstances). This process consists of exchanging your policy to a third-party investor for a lump cash sum that can be used however you'd like including paying down debt, going on vacation, or retirement living expenses. Once sold, the buyer becomes responsible for paying your insurance premiums through the remainder of your life, and when you pass away they receive the death benefit from your policy.
The life settlement process is complex and overwhelming for most people, which is why it's recommended to work with an experienced third-party such as Harbor Life Settlements to guide and ensure you get a fair value for your policy. Before you begin the process, you'll need to decide whether you'll work with a broker or provider
1. Work with a broker
A broker is a third party company or individual who represents you in the life settlement process. When you work with a broker, they'll present your policy to their network of buyers and get as many offers as possible which drives up the price resulting in a higher value for your case.
Harbor Life Settlements partners with its sister-company Harbor Life Brokerage, who has the world's most advanced online settlement auction platform used to connect more buyers and sellers than has ever been possible before. While the traditional life settlement process is slow and time-consuming which limits the number of people your policy can be presented to, this revolutionary online exchange streamlines the process so your policy can be put in front of more buyers resulting in a higher number of offers and value for your policy.
2. Work with a provider
A provider is the company or investor who actually makes an offer and purchases the policy. The goal of a provider is to buy your policy for as little as possible to maximize their profit. You can work directly with them, but the downside is you'll only get a single offer for your policy which limits its potential value.