USAA Auto Insurance is a leading provider of car insurance in the United States, offering coverage to active and retired military personnel, their families, and other eligible individuals. The company was founded in 1922 and is headquartered in San Antonio, Texas. With over 13 million members, USAA is one of the largest insurers in the country.
Auto insurance is essential because it provides financial protection against the costs of car accidents, theft, and damage. Without insurance, car owners would be liable for all the expenses incurred, including medical bills, vehicle repairs or replacement, and legal fees. Auto insurance also helps to protect other road users by providing liability coverage in case the insured driver causes an accident.
The purpose of this review is to evaluate the USAA Auto Insurance policies and services to determine their suitability for car owners looking for reliable and comprehensive insurance coverage. This review will provide an in-depth analysis of USAA Auto Insurance's coverage options, customer service, pricing, and other important factors that potential customers should consider when choosing an auto insurance provider.
USAA Auto Insurance Company Overview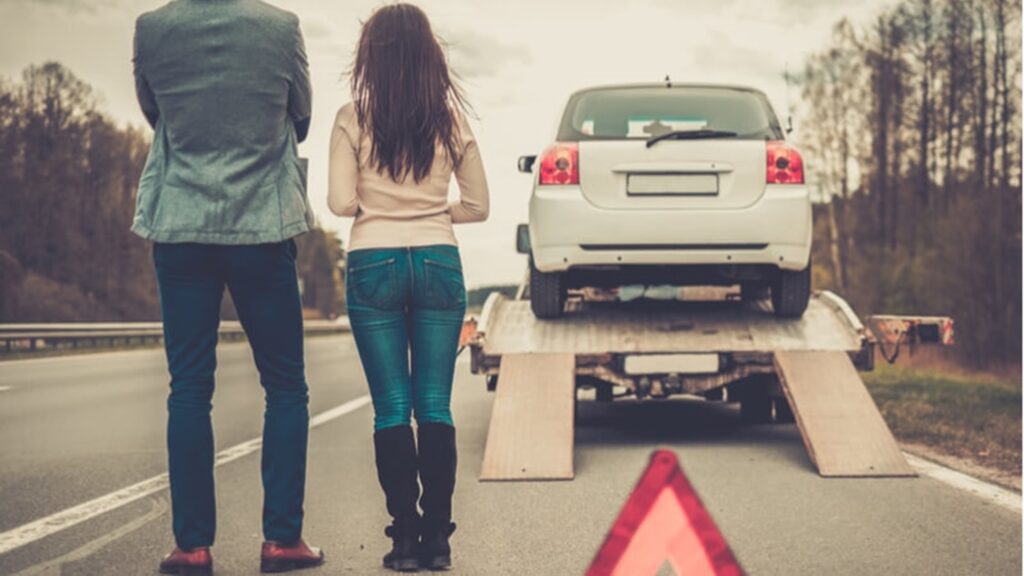 A. History and Background of USAA Auto Insurance
USAA Auto Insurance is a Texas-based company that was founded in 1922 by a group of 25 U.S. Army officers who decided to pool their money and insure each other's vehicles. Originally called the United States Army Automobile Association, USAA quickly expanded its membership to include all branches of the military and their families. Today, USAA Auto Insurance is one of the largest providers of auto insurance in the United States, serving more than 13 million policyholders.
B. Financial Strength and Stability
USAA Auto Insurance is known for its financial strength and stability. It consistently receives high ratings from independent rating agencies such as A.M. Best, Moody's, and Standard & Poor's. In 2020, A.M. Best reaffirmed USAA's financial strength rating of A++ (Superior), the highest possible rating, citing the company's "strong risk-adjusted capitalization, excellent operating performance, and well-diversified business profile."
C. Coverage Options Offered
USAA Auto Insurance offers a variety of coverage options to meet the needs of its customers. These options include liability coverage, collision coverage, comprehensive coverage, personal injury protection, uninsured and underinsured motorist coverage, and roadside assistance. USAA also offers a range of discounts, such as safe driver discounts, multi-vehicle discounts, and military discounts, to help its customers save money on their premiums. Overall, USAA Auto Insurance is a reliable and well-respected provider of auto insurance in the United States.
USAA Auto Insurance Pros and Cons
USAA Auto Insurance is a popular choice among military members and their families, offering competitive rates and a variety of discounts. In this section, we will discuss the pros and cons of USAA Auto Insurance.
A. Pros
Competitive rates and discounts: USAA offers some of the most competitive rates in the industry, as well as a range of discounts, such as safe driving and multi-policy discounts. This can result in significant savings for customers.
High customer satisfaction ratings: USAA consistently receives high customer satisfaction ratings from independent rating agencies and customer reviews. Customers appreciate the company's personalized service, transparent policies, and easy claims process.
Excellent customer service and claims handling: USAA is known for its exceptional customer service and claims handling. Customers can expect prompt and efficient service, with a focus on resolving any issues as quickly as possible.
B. Cons
Limited availability to non-military members: USAA membership is limited to military members, veterans, and their families. This means that non-military members cannot access the company's services, even if they are interested in its competitive rates and excellent customer service.
Limited physical locations for in-person service: USAA primarily operates online and by phone, with limited physical locations for in-person service. This can be an inconvenience for customers who prefer to handle their insurance needs face-to-face.
Lack of personalized agents for some customers: While USAA is known for its personalized service, some customers may find that they do not have a dedicated agent assigned to them. Instead, they may need to work with a different representative each time they contact the company. This can be frustrating for customers who prefer a more personalized experience.
USAA Auto Insurance Coverage Options
When it comes to auto insurance, USAA offers a variety of coverage options to fit your needs. Here are some of the coverage options available:
A. Liability Coverage: This is the minimum coverage required by law and it protects you in case you cause an accident that results in injury or property damage to others. USAA offers liability coverage in two forms – bodily injury liability and property damage liability.
B. Collision Coverage: This coverage pays for damage to your vehicle if it collides with another vehicle or object, regardless of who is at fault. USAA also offers optional collision deductible waiver, which waives your collision deductible if you're in an accident with an uninsured driver.
C. Comprehensive Coverage: This coverage pays for damage to your vehicle that results from non-collision events, such as theft, vandalism, or natural disasters.
D. Personal Injury Protection: Also known as PIP, this coverage pays for medical expenses and lost wages for you and your passengers if you're injured in an accident, regardless of who is at fault.
E. Uninsured/Underinsured Motorist Coverage: This coverage protects you if you're involved in an accident with a driver who doesn't have insurance or doesn't have enough insurance to cover the damages. It also covers hit-and-run accidents.
F. Additional Coverage Options: USAA also offers additional coverage options, such as roadside assistance, rental reimbursement, and gap insurance. Roadside assistance provides towing, jump-starts, and other emergency services, while rental reimbursement covers the cost of renting a vehicle while your car is being repaired. Gap insurance covers the difference between what you owe on your car and its actual cash value in case it's totaled or stolen.
USAA Auto Insurance Claims Process
A. Overview of the USAA Auto Insurance Claims Process: When it comes to auto insurance claims, USAA has a streamlined process to ensure their members are taken care of quickly and efficiently. The claims process involves reporting the claim, evaluating the damage, and resolving the claim.
B. How to file a claim with USAA Auto Insurance: To file a claim with USAA, members can do so online, through the mobile app, or by calling their claims center. The process is straightforward and requires the member to provide basic information about the accident, including the date, location, and a brief description of what happened. Additionally, members can also upload photos of the damage and any other relevant information to help speed up the claims process.
C. Timeframe for claims resolution: USAA strives to resolve auto insurance claims as quickly as possible, and they typically do so within a few days of filing. However, the timeframe can vary based on the severity of the damage and the complexity of the claim. In some cases, it may take longer to resolve a claim, but USAA keeps their members informed throughout the process and ensures that they are updated regularly.
USAA Auto Insurance Customer Reviews
A. Analysis of customer reviews: USAA Auto Insurance is a well-known name in the insurance industry, and customer reviews are an important factor to consider when evaluating their services. Analysis of customer reviews reveals that many customers appreciate USAA's excellent customer service and efficient claims handling process. In addition, customers have noted the company's competitive pricing and discounts for safe driving.
B. Overall customer satisfaction ratings: According to J.D. Power's 2021 U.S. Auto Insurance Study, USAA Auto Insurance ranks highest in overall customer satisfaction among national insurers, with a score of 890 out of 1,000. This is the seventh consecutive year that USAA has earned this distinction, demonstrating the company's commitment to providing exceptional service to its customers.
C. Common complaints and issues: While USAA Auto Insurance receives high marks for customer satisfaction, some customers have reported issues with the claims process. Specifically, some customers have expressed frustration with the time it takes to receive reimbursement for damages, as well as difficulties in communicating with claims adjusters. Additionally, some customers have reported issues with USAA's website and mobile app, citing difficulty in accessing account information and making payments. However, these complaints are relatively uncommon, and overall, USAA Auto Insurance continues to receive high praise from its customers.
How much does USAA car insurance cost?
USAA car insurance costs $1,120 per year on average for full coverage insurance. That is over $1,000 a year less than the average national annual rate of $2,148. Compared to other large insurers, USAA's average annual full coverage rates are cheaper than other companies. However, USAA sells policies only to active and former military members and their families. 
Company
Average annual rate for drivers with a clean record
State Farm
$1,431
American Family
$1,547
Travelers
$1,751
Geico
$2,009
Nationwide
$2,016
Progressive
$2,075
Farmers
$2,807
Allstate
$3,110
USAA*
$1,120
These rates are for a 35-year-old driver with a clean driving history and good credit with full coverage insurance. Our full coverage rates include liability, comprehensive, collision and any additional insurance a state requires a driver to have. These rates are averages, and your own price will depend on your driving history, car make and model, location and other factors. 
Auto insurance discounts
Depending on where you live, you may be able to save money on your USAA car insurance by:
Going at least five years without an accident.
Completing a defensive driving or basic driver training course.
Meeting USAA's standards for a good student.
Having a car that is three years old or newer.
Installing an anti-theft device.
Insuring multiple vehicles through USAA.
Driving relatively few miles in a year.
Storing your vehicle in a safe location and not driving it.
Be a former dependent on your parents' insurance and take over as the new policy holder.
Having continuous auto insurance coverage through USAA.
Garaging your vehicle on a military base.
Having multiple policies with USAA.
Pricing based on tracked driving habits
Available in most states, USAA's SafePilot program offers discounts up to 30% for good drivers. The SafePilot app tracks behaviors such as hard braking and using your phone while driving, plus when and how often you drive. You'll get a 10% discount just for signing up.
Complaints and customer satisfaction
USAA had close to the expected number of complaints about auto insurance to state regulators relative to its size, according to three years' worth of data from the National Association of Insurance Commissioners.
USAA received an overall satisfaction score of 82 out of 100 by a pool of its customers in a NerdWallet survey conducted online in June 2022. To put that in perspective, the average score among seven insurers was 77, and the highest was 82.
Though evaluated, USAA wasn't ranked in J.D. Power's 2022 auto insurance studies because its policies aren't available to all consumers. It's worth noting, however, that customers gave largely positive feedback about the insurer for auto insurance shopping and claims satisfaction.
Frequently asked questions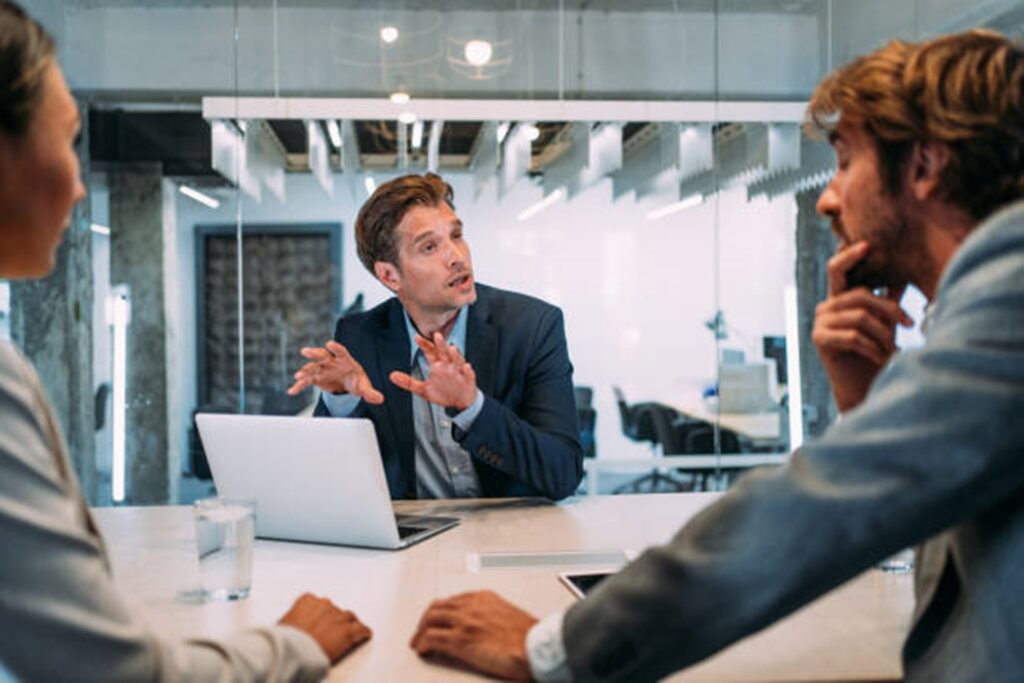 How can I contact USAA?
You can contact USAA at 800-531-8722, Monday to Friday from 6 a.m. to 10 p.m. CT and Saturday from 8 a.m. to 8 p.m. CT.
How do I get a quote from USAA?
You can get a quote from USAA online..
How do I file a claim with USAA?
You can file an auto claim online, through the mobile app or via fax). The USAA fax number is 800-531-8669.
Does USAA offer rideshare insurance?
Yes, you can add USAA's rideshare coverage to make sure you're insured during the time the app is on but you haven't been matched yet with a rider.
Conclusion:
A. In conclusion, USAA Auto Insurance has both pros and cons. On the positive side, USAA offers excellent customer service, a range of discounts, and competitive pricing. However, on the negative side, USAA is only available to military members and their families, which limits their potential customer base. Additionally, some customers have reported difficulty with the claims process.
B. Overall, our recommendation for USAA Auto Insurance is positive. If you are eligible for membership, USAA offers a wide range of coverage options, competitive pricing, and excellent customer service. However, it's always a good idea to shop around and compare rates from multiple providers to ensure you are getting the best deal.
C. It's crucial to choose the right auto insurance provider to protect yourself and your vehicle adequately. The right provider will offer the coverage you need at a price you can afford, while also providing excellent customer service and a hassle-free claims process. Take the time to research and compare different providers to ensure you make an informed decision and select the best auto insurance for your needs.