ASPCA Pet Health Insurance is a comprehensive insurance policy for pets offered by the American Society for the Prevention of Cruelty to Animals (ASPCA). It provides pet owners with coverage for unexpected medical expenses and helps to alleviate the financial burden of pet ownership. In this review, we will examine the features, benefits, and drawbacks of ASPCA Pet Health Insurance to help you make an informed decision about whether it is the right choice for you and your furry friend.
Purpose of the review:
The purpose of this review is to provide an in-depth analysis of ASPCA Pet Health Insurance, including its coverage options, pricing, and customer service. By the end of this review, you will have a better understanding of whether ASPCA Pet Health Insurance is the right choice for you and your pet's specific needs. Whether you are a first-time pet owner or looking to switch to a new insurance provider, this review aims to provide you with all the information you need to make an informed decision.
Overview of ASPCA Pet Health Insurance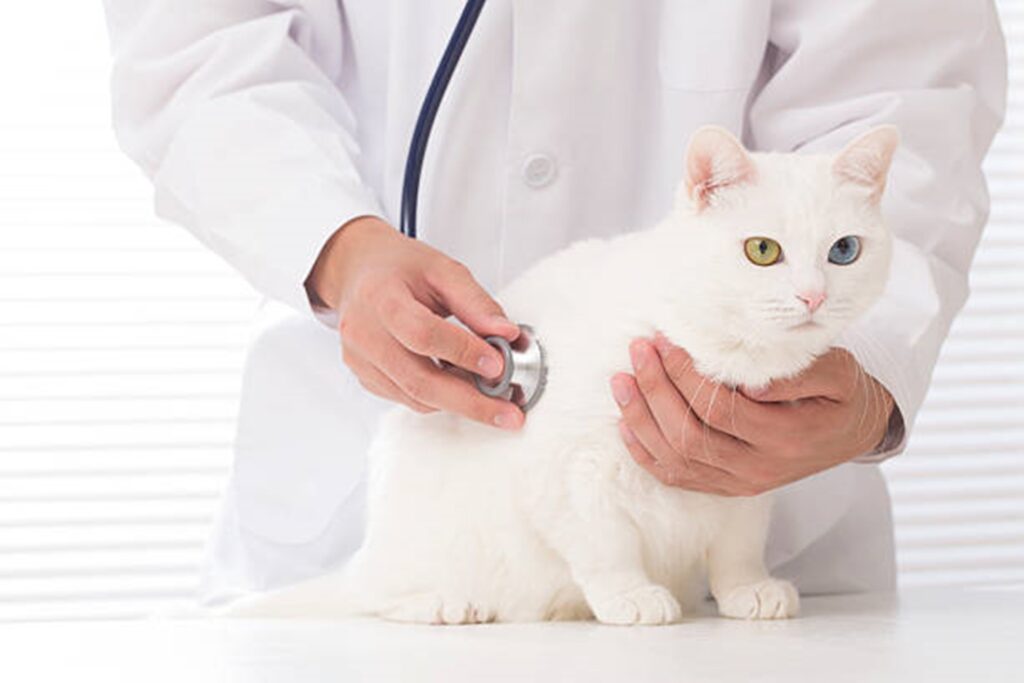 History and Background: ASPCA Pet Health Insurance is an insurance company that was founded in 1997 by the American Society for the Prevention of Cruelty to Animals (ASPCA). The ASPCA is a non-profit organization that has been dedicated to the welfare of animals since its inception in 1866. The insurance company was created to help pet owners afford the high cost of veterinary care for their pets, and to provide peace of mind in the event of an unexpected illness or injury.
Types of Coverage Offered: ASPCA Pet Health Insurance offers a range of coverage options to meet the needs of pet owners. The company offers both accident-only coverage and accident and illness coverage. Accident-only coverage includes coverage for injuries that are the result of accidents such as broken bones, lacerations, and ingestion of foreign objects. Accident and illness coverage includes coverage for accidents as well as illnesses such as cancer, diabetes, and allergies. Additionally, ASPCA Pet Health Insurance offers coverage for routine and preventative care, such as vaccinations, wellness exams, and dental cleanings.
Benefits and Limitations: One of the benefits of ASPCA Pet Health Insurance is that it allows pet owners to choose any licensed veterinarian in the United States, which provides flexibility and convenience. The company also offers a 30-day money-back guarantee, which allows pet owners to try the insurance policy and cancel it if they are not satisfied. ASPCA Pet Health Insurance also offers discounts for multiple pets and for military personnel.
One limitation of ASPCA Pet Health Insurance is that it does not cover pre-existing conditions. This means that if a pet has a pre-existing condition, such as diabetes, the company will not provide coverage for treatment related to that condition. Additionally, the company has a waiting period before coverage begins, so pet owners should be aware of this when purchasing a policy. Finally, the company has limits on the amount of coverage that it will provide, so pet owners should carefully review the policy to ensure that it meets their needs.
ASPCA Pet Health Insurance Plans and Coverage
ASPCA Pet Health Insurance is an accident and illness plan. These types of plans are the most common pet insurance plans and cover the most problems. You'll have the option to add a wellness plan. ASPCA pet insurance does not offer an accident-only plan.
If you don't see the coverage options you want, shop around on Forbes Advisor's list of the best pet insurance companies.
Pet accident and illness coverage
ASPCA Pet Health Insurance offers "Complete Coverage," which is its comprehensive plan that covers accidents and illnesses. This plan covers expenses such as:
Injuries such as broken bones, torn ligaments and toxic ingestion
Illnesses such as hypothyroidism, digestive issues, ear infections and urinary tract infections (UTI)
Medical services such as ultrasounds, MRIs and bloodwork
Hereditary and congenital conditions such as intervertebral disc disease
(IVDD), eye disorders, heart disease and hip dysplasia
Alternative therapies such as rehabilitative therapy and chiropractic care
Chronic conditions such as cancer and diabetes
Behavioral issues such as excessive licking, pacing, destructive chewing and fur pulling
Prescription medications
Microchip implantation
ASPCA pet insurance add-ons
From vaccinations to annual check-ups to flea and tick medication, preventive pet care costs can quickly add up. To help offset some of these expenses, some pet insurers offer routine care or wellness plans. ASPCA offers this coverage as an add-on to its pet insurance policy.
Here's how it works: You select a preventive care coverage package (plans start at $9.95 per month). Each plan covers certain services and has a maximum annual benefit amount. For example, your plan might have a $50 annual maximum reimbursement amount for wellness exams. After you pay your vet bill, you will submit a claim for reimbursement.
Depending on the plan you select, you can be reimbursed for expenses such as:
Wellness exams
Dental cleanings
Heartworm/flea prevention
Blood screenings
Spay/neuter
Vaccinations
Fecal screen
Urinalysis
What ASPCA Pet Health Insurance Doesn't Cover
Generally, pet insurance excludes certain problems from coverage. ASPCA Pet Health Insurance policies do not cover:
Pre-existing conditions that occur before coverage begins
Cosmetic procedures such as ear cropping, tail docking and claw removal
Breeding costs
While ASPCA pet insurance does not cover pre-existing conditions, your policy may cover an illness or injury that is cured and free of treatment and symptoms for 180 days, excluding knee and ligament conditions.
ASPCA Pet Insurance Waiting Periods
It's easy to assume that your coverage begins right away once you purchase a pet insurance policy. Unfortunately, this isn't the case. Pet insurance companies have a set amount of time you must wait before your coverage kicks in after purchase, otherwise known as the waiting period.
In addition, some insurers have different waiting periods for accidents, illnesses and other chronic conditions.
ASPCA Pet Health Insurance has a 14-day accident and illness waiting period. While illness waiting periods generally average around 14 days for other pet insurers, you can find an insurer with a two- or three-day waiting periods for accidents such as Pets Best and Embrace.
ASPCA Pet Health Insurance doesn't have extended waiting periods for special conditions such as a cruciate ligament condition. If your pet's breed is more susceptible to such problems, a longer waiting period can pose a concern. In this case, pet insurance from ASPCA is worth considering.
ASPCA Pet Health Insurance Coverage Levels
Maximum annual limit options
An annual coverage limit is a cap on the pet insurance benefits your insurer will pay in the plan year. Once you reach your coverage limit, you are responsible for health-related costs for your pet during the remainder of the year. ASPCA's annual limit choices are:
$3,000
$4,000
$5,000
$7,000
$10,000
Deductible options
Before your insurance provider reimburses you for any vet bills, you must pay a set amount of vet costs, known as the deductible.
Reimbursement options
The reimbursement percentage is the portion of qualifying expenses that the plan will pay.
Pricing and Discounts:
When it comes to pet insurance, pricing can vary depending on factors such as the age and breed of your pet, as well as the level of coverage you choose. At our company, we offer three different plan options: basic, standard, and premium. Each plan has its own set of coverage options and corresponding premium.
Our basic plan starts at $XX per month and covers essential veterinary care such as accidents and illnesses. The standard plan starts at $XX per month and includes additional benefits such as coverage for hereditary conditions and alternative therapies. Our premium plan, which starts at $XX per month, offers the most comprehensive coverage and includes benefits such as dental care and preventative medicine.
In terms of pricing comparison with other pet insurance providers, we strive to offer competitive rates while still providing high-quality coverage for your furry friend. It's important to note that not all pet insurance policies are created equal, so it's essential to compare coverage options and limits when comparing pricing.
In addition to our already competitive pricing, we also offer various discounts to help make pet insurance more accessible to all pet owners. These discounts include a multi-pet discount for those insuring multiple pets, a military discount for active and retired military personnel, and a discount for those who enroll their pets before they turn one year old.
We believe that every pet deserves access to quality veterinary care, and our pricing and discount options reflect that belief. Contact us today to learn more about our pet insurance plans and how we can help protect your furry family members.
Customer Experience: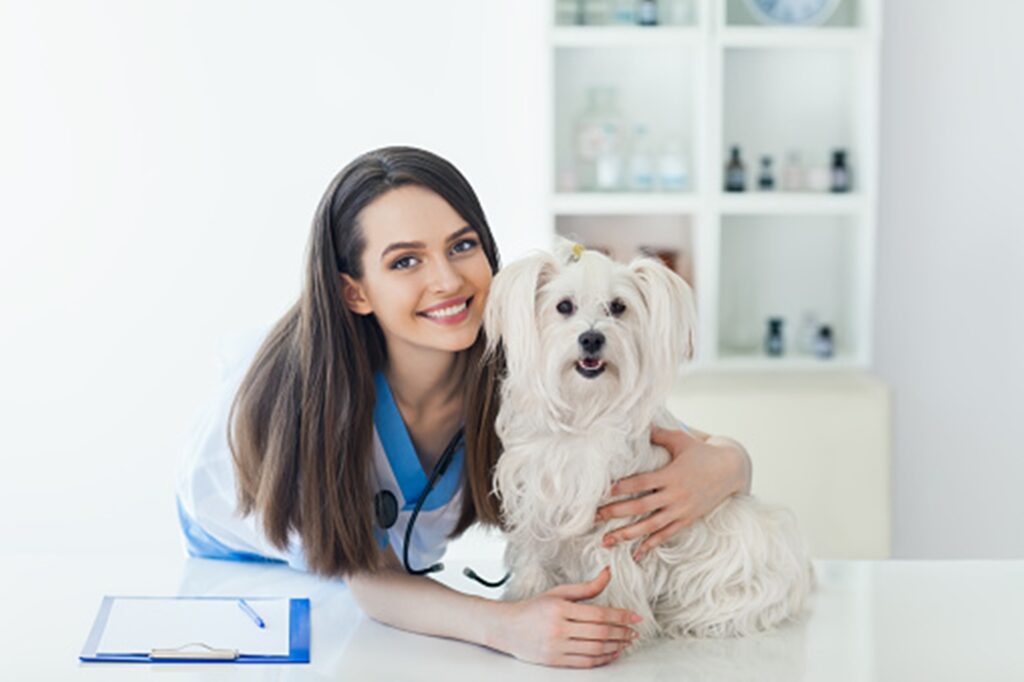 The customer experience is a crucial aspect of any business, and in the insurance industry, it can make or break a company's reputation. Three key components that can impact the customer experience in insurance are the claims process, reviews and ratings from customers, and the availability of customer support.
Explanation of the claims process: The claims process is the backbone of the insurance industry, and it is essential that it is handled efficiently and with empathy. A good claims process should be easy to understand and transparent, allowing customers to know exactly what they need to do to make a claim and what they can expect during the process. The process should be streamlined, with minimal paperwork and prompt communication between the insurance company and the customer. An excellent claims process should also involve a fair and swift resolution, ensuring that the customer feels valued and taken care of.
Reviews and ratings from customers: In today's digital age, customer reviews and ratings are critical in building and maintaining a company's reputation. Insurance companies with positive customer reviews and high ratings are more likely to attract new customers and retain their existing ones. Customers often rely on the experiences of others to make decisions about which insurance company to choose. Therefore, it is important for insurance companies to actively seek out customer feedback, respond to reviews, and use the feedback to improve their services.
Availability of customer support: Finally, the availability of customer support is a critical aspect of the customer experience. Customers need to have access to support when they need it, whether it's to make a claim, ask a question, or get assistance with their policy. Insurance companies should have multiple channels of communication available to their customers, such as phone, email, and live chat, and ensure that their support team is knowledgeable, friendly, and responsive.
In conclusion, the customer experience in insurance is multifaceted, with the claims process, reviews and ratings from customers, and the availability of customer support being essential components. Insurance companies that prioritize the customer experience are more likely to succeed and build a loyal customer base.
Conclusion:
In conclusion, ASPCA Pet Health Insurance provides a comprehensive and affordable solution to help pet owners manage the unexpected costs associated with their pet's health. Throughout this article, we have highlighted several key points that make ASPCA Pet Health Insurance a valuable investment for pet owners.
Firstly, ASPCA Pet Health Insurance offers customizable plans that cater to a pet owner's individual needs and budget. This flexibility ensures that pet owners can choose a plan that suits them best, regardless of their financial situation.
Secondly, the insurance policies cover a range of medical procedures and treatments, including routine check-ups, surgeries, medications, and emergency care. This coverage provides peace of mind for pet owners, knowing that their pets are protected against the financial burden of unexpected medical expenses.
Finally, ASPCA Pet Health Insurance provides additional benefits such as access to a 24/7 veterinary hotline and a free Pet Poison Helpline. These resources provide pet owners with the support they need to make informed decisions about their pet's health.
Based on these key points, we highly recommend ASPCA Pet Health Insurance for all pet owners. The benefits of the insurance plans, combined with the additional resources and support provided, make it a worthwhile investment for any pet owner looking to ensure the health and well-being of their furry friend.
References:
ASPCA Pet Health Insurance:
ASPCA Pet Health Insurance provides coverage for cats and dogs of all ages and breeds. The coverage includes accidents, illnesses, cancer, hereditary conditions, behavioral issues, and more. The company offers customizable plans with various deductibles and reimbursement levels to fit each pet owner's budget and needs. ASPCA Pet Health Insurance also offers a 30-day money-back guarantee and a 10% multi-pet discount.
Other related resources:
For more information about pet health insurance, you can check out the North American Pet Health Insurance Association (NAPHIA), which is an industry association that provides information and resources for pet owners. Consumer Reports also provides a comprehensive pet insurance buying guide that includes information on how to choose the right policy and company. Pet Insurance U offers reviews of the best pet insurance companies, while Veterinary Pet Insurance (VPI), Healthy Paws Pet Insurance & Foundation, PetFirst Pet Insurance, and Embrace Pet Insurance are other popular providers of pet insurance.